NOVA Newsletter
More information? Our newsletter will provide you with the latest news throughout the project.
subscribe now!
Project Impact
The potential impact of NOVA is far-reaching: by addressing scientific needs in the development of new bioactive coating technologies, NOVA will help to improve the health of citizens and enable safer working and living through the management of infection risks. This will in turn be reflected in economic and regulatory value.

Scientific Impact
New combinatorial antimicrobial coatings and methods for the analysis of coating as well as insights into the mode of action of coatings

Regulatory Impact
On the one hand, NOVA's coatings will meet the criteria of Safe and Sustainable by Design. On the other hand, new tools for validating coatings and innovative tests with potential for inclusion in future standards will be developed.

Economic Impact
Increased revenue and new product opportunities for the consortium. Partners will lead the way in an area where global needs are aligned. Innovative coatings will support the sectors affected by the health crisis in the short and long term.

Industrial Impact
NOVA will offer validated solutions to specific industrial problems including equipment for integrating coatings into the production chain and digital tools for simplified coating design and development.

Social Impact
Fewer hospitalisations due to infections caused by fomites and a reduction in hospital-acquired infections. Innovative coatings could be a better crisis management tool for future pandemics. NOVA is working to educate and test antimicrobial solutions to increase public confidence.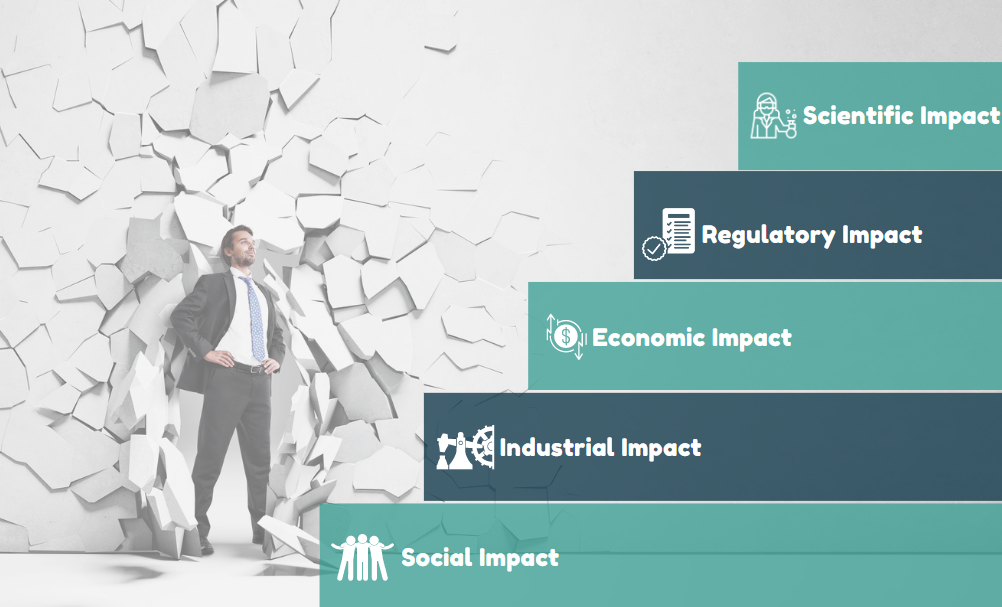 NOVA's path to impact
NOVA strives to achieve the targeted impact through the development of a use-case specific methodology that will guide our coating development and subsequently our testing methods. The use cases will serve as the basis for the development of new tools, and, in turn, these developed tools will enable us to reap the benefits of the project quickly and efficiently.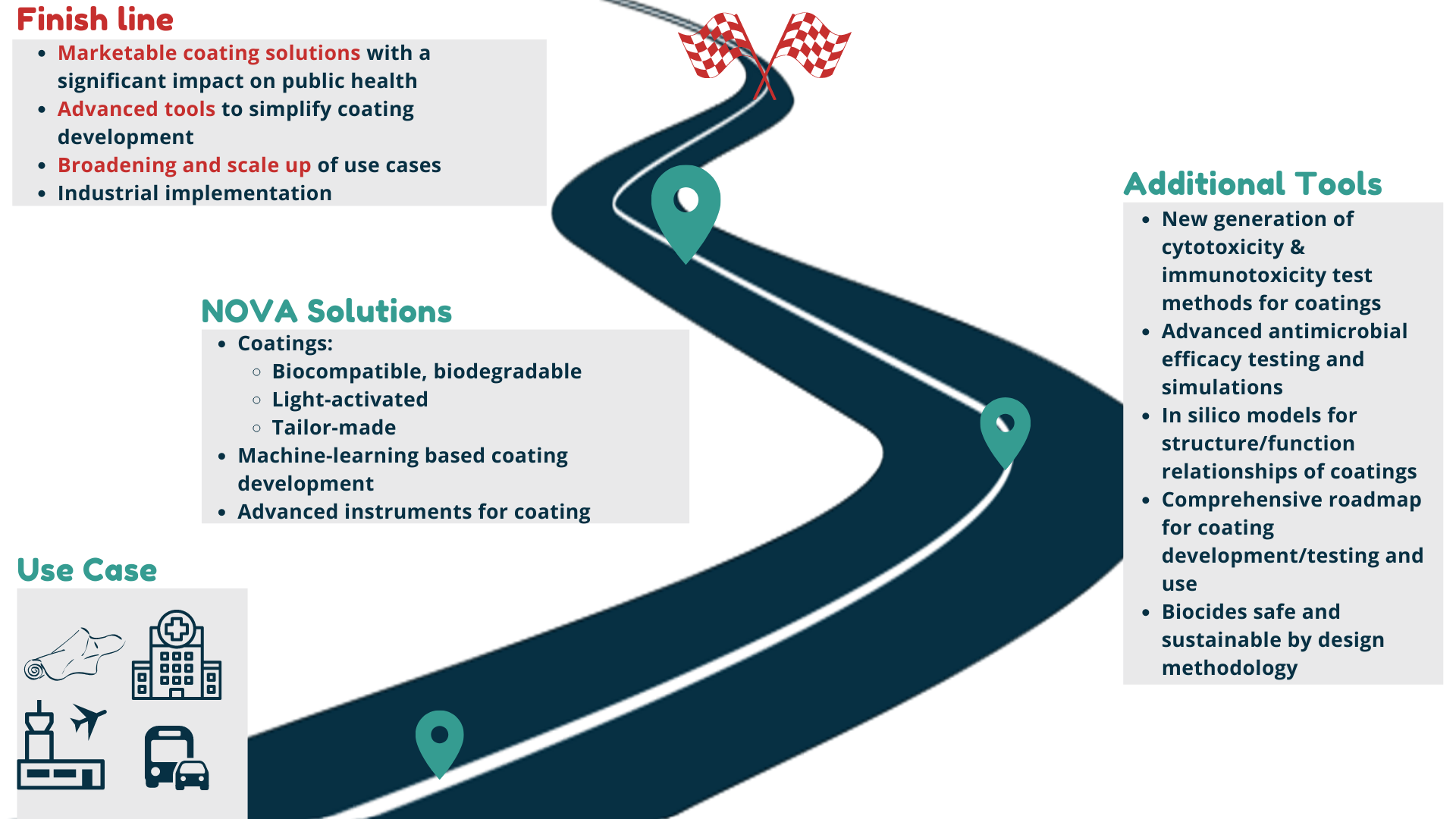 Work plan
NOVA's mission is to make every step of antimicrobial coating development easier by delivering expertise, high added value coatings and new testing methodologies. To accomplish this mission, we have created a work plan that is structured to efficiently achieve this goal. NOVA is divided into 8 work packages.
Team Testimonials
At NOVA, we have a great interdisciplinary team - from chemists and toxicologists to data scientists and CEOs. So who better to highlight why this project is so important than our experts in their fields.
The corona pandemic has shown hygiene is paramount for the our health. But we cannot rely on extensive chemical cleaning all of the time. We need new highly effective technologies, that are safe by design.
Anthonie Stuiver
AkzoNobel – Senior Scientist
NOVA is an interestiong application to apply the new Safe and Sustainable by Design concept to biocides.
Bernd Nowack
Empa – Professor & Group Leader
NOVA is the necessary bridge towards a better future with new safe and protective solutions.
Baptiste Letellier
SPARTHA Medical -Project Manager
To develop cutting edge methods that test antimicrobial activity of surfaces under simulated exposure scenarios.
Gillian Iredale
IMSL – Senior Scientist
To bring forward our UV-induced antimicrobial techniques.
Claus Schreiner
Fraunhofer IFAM – Senior Scientist
To improve test capacities and to develop new or further antimicrobial and especially antiviral coatings.
Tim Heusinger von Waldegge
Fraunhofer IFAM – Senior Scientist
Bioactive nanocoatings are the future.
Sabine Krusenbaum
Evonik – Lab technician
Contact
Questions? Feedback? We want to hear from you! Here you can find our contact form.
Our Address
DECHEMA e.V. | Theodor-Heuss-Allee 25 | 60486 Frankfurt | Germany